Photo: High Ranking Al-Shabaab Leader Surrendered Himself to Authorities
- A high ranking al-Shabaab leader has surrendered himself to authorities sending a good signal in the war against terrorism
- AMISOM confirmed the defection through its Twitter account praising the former militant for the unexpected yet bold move
A top al-Shabaab leader has surrendered himself to soldiers after serving in the militia group for a long time.
READ ALSO: In 24 Hours Slain Laikipia Rancher's Body Not Picked Because It's Too Dangerous for Armored cars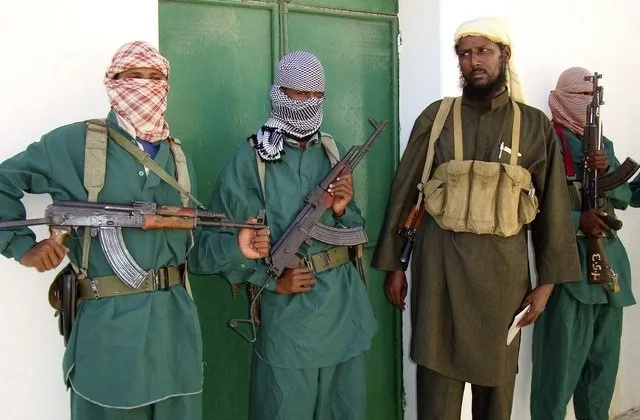 Hussein Mukhtar (second right) surrendered himself to Somali National Army
Hussein Mukhtar was on Tuesday, March 7 received by the Somali army in Baidoa Southern Somalia.
READ ALSO: The fate of the billionaire who tried to kill his son
AMISOM which includes the Kenya Defence Forces confirmed Mukhtar's unexpected move urging other militants to follow suit.
Source: Tuko
Follow us on Twitter @theglobengr
Like this story? Get on the list for updates...it's FREE!.