The IEBC Has Made Stunning Decision on Fake police Officer Joshua Waiganjo's Political Aspirations
- The IEBC has made a stunning decision about fake police officer Joshua Waiganjo's political aspirations
- They allowed him to vie for a top county seat
- They, however, stipulated conditions under which his nomination papers would be received
Joshua Karianjahi Waiganjo is a man with many lives after he was cleared by the Independent Electoral and Boundaries Commission to vie for an elective post on August 8.
READ ALSO:  Kanu and CCM team up against DP Ruto in Rift Valley
In a letter dated February 13, IEBC Chairperson Wafula Chebukati allowed Waiganjo to vie in relation to Article 99 of the Constitution.
"The constitution does not bar a convicted person from vying provided he is still pursuing an appeal against his sentence and the same had not been determined," said Chebukati.
However, Waiganjo was given conditions under which his application would be received ahead of the 2017 August 8 General Election.
READ ALSO: Police Firearm Found in Kisumu Hospital By a Cleaner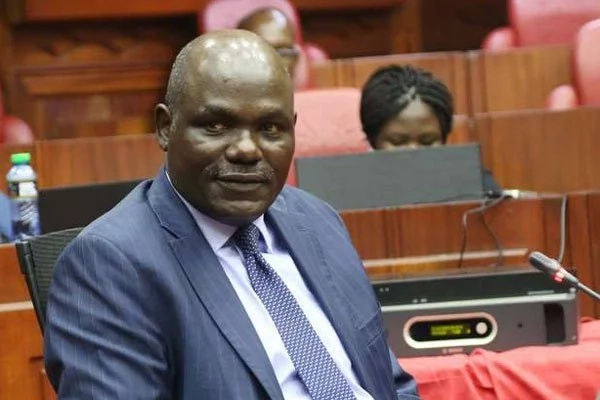 IEBC Chairman Wafula Chebukati.
READ ALSO:  Trouble in paradise: Agony of parents whose sons went through hell
According to the Standard on Sunday, March 5, Waiganjo needs to submit a symbol for use during elections as well as a letter from the registrar of political parties to confirm he is not a member of any political party.
He also has to secure a minimum of one thousand supporters who are registered voters and submit a fully formed nomination form to the returning officer of the electoral body.
"We, however, wish to remind him that he might lose his seat if he wins because he is still serving a prison term. He could lose it for missing eight consecutive sittings without the Speaker's permission in writing," added Chebukati.
Waiganjo is currently in prison serving a sentence after he was found guilty of impersonating a police officer for years.
READ ALSO:
Nevertheless, Waiganjo expressed confidence that he will clinch the Njoro parliamentary seat.
"I have supporters, It's the people of Njoro who need my representation. I am pursuing my appeal and I believe I will be cleared," said Waiganjo.
He was arrested for impersonating a police officer for years, received promotions and even hobnobbed with the top and mighty in the police service as well as the political world.
via Tuko
Follow us on Twitter @theglobengr
Like this story? Get on the list for updates...it's FREE!.