Kwale Senator Boy Juma Boy is Dead
February 13, 2017, 12:17 am
- Kwale Senator Boy Juma Boy is dead
- The Senator passed on at the Aga Khan hospital while receiving treatment
Kwale Senator Boy Juma Boy died on Sunday, February 12 passed on while receiving treatment at the Aga Khan hospital in Nairobi.
According to his family, Juma had been admitted to the Intensive Care Unit after being transferred from Mombasa.
Juma was suffering from high blood pressure that kept him in the ICU for one week.
The deceased was first elected to Parliament as Matuga MP in 1988 succeeding his father Juma Boy before joining the senate in the 2013.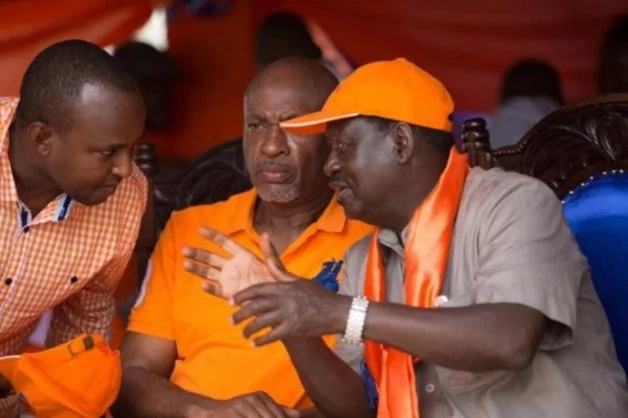 Boy Juma Boy with his party leader Raila Odinga and MP Junet Mohamed
Senator Juma will be remembered for his comical Swahili addresses that always cracked the ribs of his audience.
via Tuko
Like this story? Get on the list for updates...it's FREE!.