Another Chibok Girl Captured By Boko Haram Rescued, With 6 Month-Old Baby
Another Chibok schoolgirl has been rescued by Nigerian troops in a local village near Sambisa Forest in Borno State.
According to the Nigerian Army spokesperson, Rakiya Abubakar and her baby were found by Nigerian soldiers in the 27 Brigade.
"Troops of Operation LAFIYA DOLE during the investigation of arrested suspected Boko Haram terrorists discovered one of the abducted Chibok School girls, Rakiya Abubakar, with her six months old baby," Sani Usman, the army's spokesperson wrote in an e-mailed statement to The Trent.
"According to a preliminary investigation, it was discovered she is the daughter of Abubakar Gali Mulima and Habiba Abubakar of Chibok.
Read also .... Nothing Can Bring Back Boko Haram, Says Director, Defence Information
"She further stated that she was a student of Senior Secondary School Class 3B (SS 3B), before her abduction along with her colleagues on 14th April 2014 by the Boko Haram terrorists.
"Rakiya Abubakar is presently undergoing further medical investigation and would soon be released to the Borno State Government," Brigadier General Usman wrote.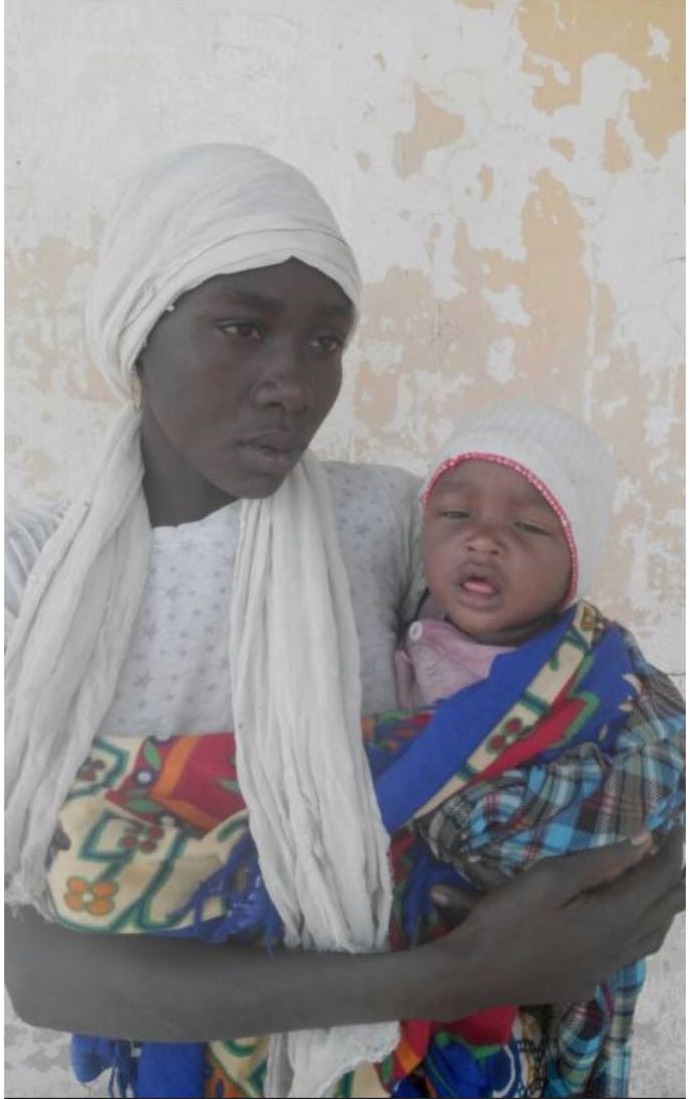 Rakiya Abubakar and her baby, a Chibok girl rescued by Nigerian Troops in Jan, 2017 | Army Photo
In October 2015, 21 Chibok schoolgirls were freed by the Islamist terrorists.
"The release of the girls, in a limited number is the outcome of negotiations between the administration and the Boko Haram brokered by the International Red Cross and the Swiss government," the presidency had said at the time. It added that "the negotiations will continue."
Follow us on Twitter @theglobengr
Like this story? Get on the list for updates...it's FREE!.